Here you can find all the latest news from Trailermatics.
Subscribe to our newsletters to stay up to date with our activities (events, news, product and more). You will receive up to 12 updates a year and you will be able to unsubscribe at any time.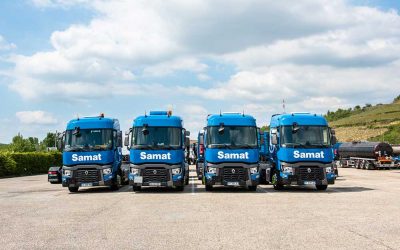 The measurement campaign of LIFE's ECOTRAVID pilot is in full swing, with nearly all of the 40 trucks and trailers involved in the project and operated by transportation and logistics expert Samat now fitted with their onboard terminals.
read more