In the face of the ongoing crisis, many transportation companies are struggling to maintain operations and cut costs. One performance-boosting strategy available to them is trailer telematics – a fleet monitoring and management solution that delivers across-the-board operational, time, and cost savings.
Providing the big picture
Telematics combines web-based management software with onboard modules connected to the CAN bus, electronic braking system (EBS) or fleet management system (FMS). The module can also record and transmit data from sensors, probes, and other connected devices on the vehicle, or even from all onboard equipment and systems for trailers fitted with multiplex systems.
Vehicles and drivers are connected to company headquarters, which receives vital transport and fleet information in real time. The constant flow of data enables companies to keep clients in the loop and improve service quality, while access to overview reports and dashboards facilitates decision making.
Operational and cost savings
Modern telematics systems offer trucking companies many new ways to save. In addition to conventional GPS tracking to optimize routing, AI-assisted vehicle-data processing can reduce total cost of ownership.
Remote diagnostics of key trailer components enable companies to implement preventive maintenance plans based on actual wear and tear instead of mileage, allowing them to schedule servicing more effectively and reduce downtime and maintenance costs. Instant vehicle geolocation saves managers valuable time, helping them to optimize vehicle and equipment rotation and consequently vehicle lifespan. Fuel consumption analysis enables companies to cut costs by training drivers in ecodriving and providing them with personalized onboard coaching.
Merchandise, temperature, and delivery tracking, plus paperless transport documentation improve service and reduce litigation costs and late delivery penalties. Cargo security is also improved thanks to connected door sensors, digital locks and fuel caps, which reduce both the risk of theft and insurance premiums.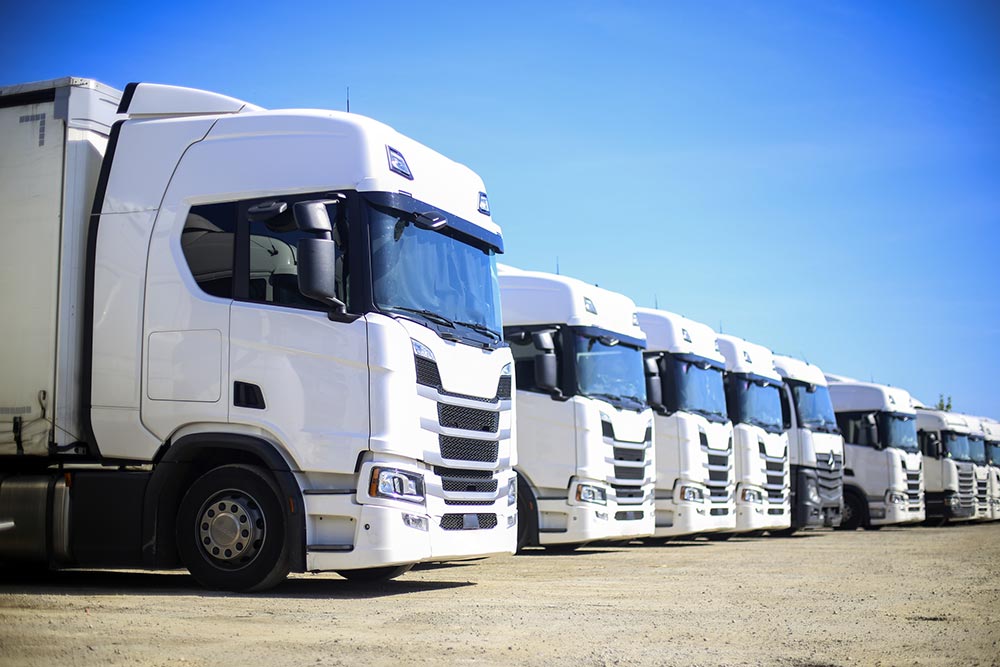 Trailermatics – the key to transportation data
Novacom capitalizes on its two-pronged expertise as an equipment supplier and software developer/integrator to continuously improve on its Trailermatics solution. The result: a purpose-built Internet of Things that delivers rich and comprehensive transportation data to help companies cut costs and streamline overall operations.
Accessed via dynamic interactive dashboards, this constant flow of information gives managers the total operational visibility they need now more than ever to boost profits.