Real-time tyre monitoring improves safety and reduces maintenance costs while boosting fleet availability.
Mandatory from 2024 on all HGVs and trailers registered in or after 2022, in accordance with the EU's new Global Safety Regulation, Tyre Pressure Monitoring Systems (TPMS) are now fitted as standard by all truck manufacturers and are often part of the service packages provided by telematics suppliers.
TPMS uses sensors fitted to a vehicle's wheel rims or inside the tyre valves. These are connected to a small computer which then relays the pressure readings via Bluetooth, Wi-Fi or GSM to the driver's smartphone or in-cab display as well as to Cloud-based processing software.
Numerous haulage companies have already chosen to equip their fleets with TPMS, which considerably enhances safety by informing drivers of any unexpected drop in tyre pressure or excessive increase in tyre temperature. This ensures better monitoring of fleet tyres and avoids punctures that can rapidly lead to an accident and/or vehicle downtime, with all the hefty breakdown costs and late-delivery penalties incurred. Remote monitoring of connected tyres, e.g. by the fleet manager, also optimizes tyre maintenance, rotation, regrooving and retreading, while digitization makes it possible to schedule several maintenance procedures at once. So, just like remote diagnostics, TPMS boosts fleet availability and reduces maintenance costs, which represent a significant proportion of haulage companies' operating budgets.
Interconnected service networks
Independent service networks have started to seize the potential of TPMS by adding tyre-fleet preventive maintenance to their range of connected and digital services for haulage companies. Their hope is to better compete with truck manufacturer networks, which have been showcasing predictive maintenance for nearly three years.
Where service centres don't provide TPMS themselves, companies can provide them with access to their own tyre management portals. These alert the service centre to any tyre anomaly so that it can contact the company and schedule maintenance rapidly. If the affected vehicle is a long way from its usual service centre, another centre can access the data along with the vehicle's service history.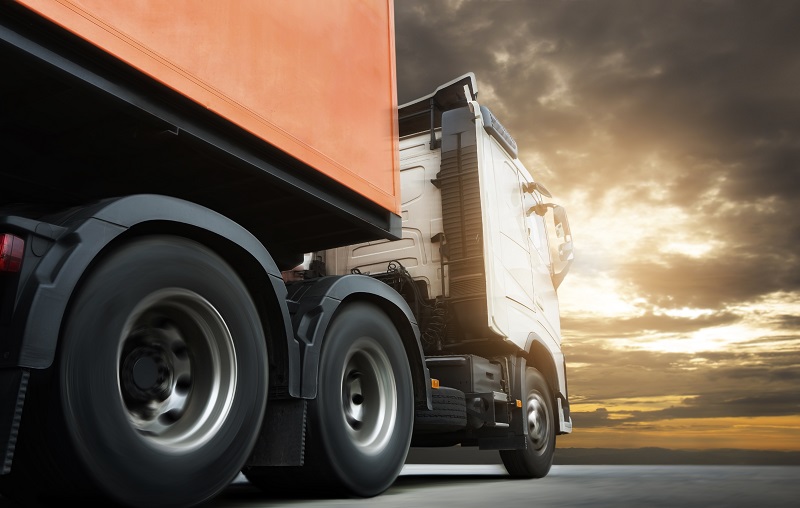 C

ost-cutting data analysis from Novacom
TPMS has been part of the Trailermatics package for nearly a decade – a package which also includes a Preventive & Predictive Maintenance Suite of services dedicated to vehicle maintenance optimization. This enables the TPMS data provided by Novacom or another system provider to be not only collected but also carefully analyzed and converted into user-friendly reports and optimum maintenance schedules. Fleet managers and their service centres are quickly and easily informed of which tyres need to be checked, while maintenance can be planned ahead to avoid unforeseen downtime and reduce overall fleet maintenance costs.
The TPMS data is also displayed on Novacom's Android Driver Connect app, avoiding the need for expensive in-cab displays and trailer sound or light warning systems.