As part of its ongoing commitment to enhancing truck driver safety, Euromaster has partnered with connected fleet management pioneer Novacom, to offer hauliers an on-the-road tyre pressure and temperature monitoring and alert system.
Novacom's TPMS by Trailermatics is the latest addition to Euromaster's range of services for transportation companies. It can be integrated into Euromaster's MasterCARE preventive tyre management package, to ensure continuous preventive monitoring on the road plus a 24/7 breakdown service.
A complete telematics solution
To install Novacom's TPMS solution, Euromaster fits pressure and temperature sensors on all the wheels of each truck and/or trailer, plus a GPS telecommunication and tracking unit to process the sensor data and deliver it in real time to the fleet manager's dedicated online portal.
Each time a sensor detects a pressure or temperature anomaly, the information is sent immediately to the manager via the portal plus, if required, by SMS or email. The alert specifies which tyre is affected and its position on the axle in order to facilitate any intervention.
More generally, the system gives fleet managers all the information they need to make decisions that will ensure driver safety and avoid unexpected vehicle downtime, through:
Tracking of all road assets
Complete fleet tyre-pressure reports
A tyre monitoring system that is fully configurable (pressure and temperature alert thresholds, alert message address list, etc.).
Implementing the Euromaster/Novacom TPMS solution
The TPMS solution is available on a 36 to 48-month lease. Euromaster installs the unit and sensors (up to 12 per vehicle) at one of its service centres or on the customer's premises.
Customers then take out a subscription with Novacom, for around €20 per vehicle per month for a 36-month contract, in order to access the system's monitoring and alert functions via their dedicated online portal.
The Euromaster/Novacom solution pre-empts the implementation of EU regulation 2019/2144, which will make it mandatory for all heavy-duty vehicles registered from 2024 onwards to be fitted with TPMS.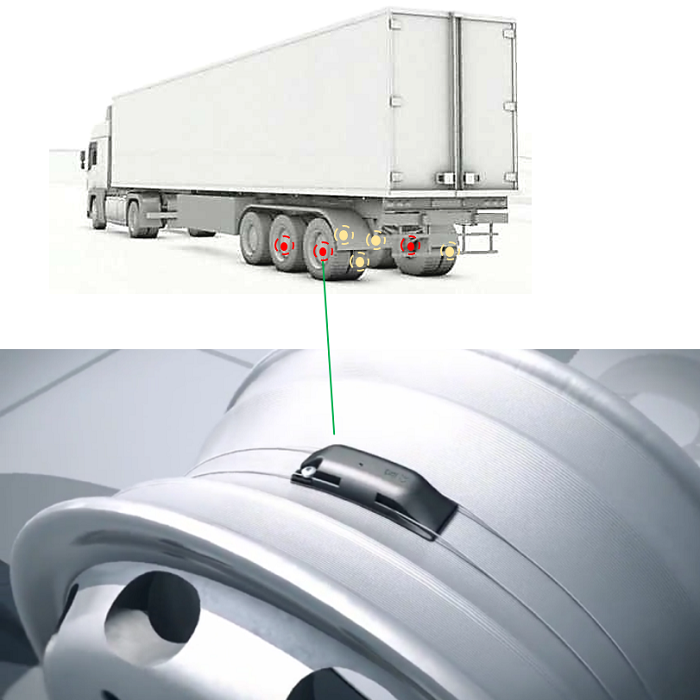 Ecological and cost benefits for hauliers
The Euromaster/Novacom TPMS solution will enable hauliers to cut their maintenance budget and improve tyre durability through lifecycle optimization.
Running vehicles with the right tyre pressure reduces fuel consumption as well as the risk of punctures and consequent downtime.
"A call-out can cost over €1,000, particularly on the motorway, so each puncture avoided increases the cost-effectiveness of this solution," says Claire Albert, Euromaster industrial vehicles marketing manager. TPMS even allows some companies to avoid the cost of installing spare tyres.
Tested in real conditions for over a year on part of the Vives haulage fleet, in collaboration with the Euromaster centre in Carcassonne, TPMS by Trailermatics enabled the company to avoid several slow punctures. "The real-time pressure threshold alerts are especially useful. They have already allowed us to detect a slow puncture and avoid a possible blowout and related call-out. They also provide a safety guarantee, since the damage to our tanks in the event of a blowout can be huge. The temperature alerts are also extremely useful for ensuring that the trailers don't catch fire," says company managing director Yannick Vives.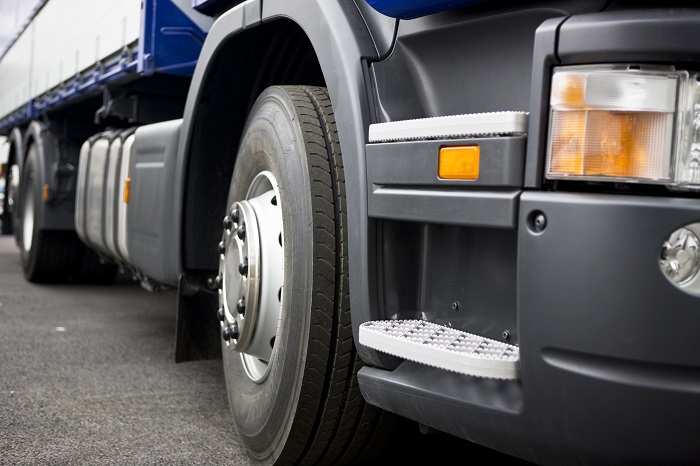 Euromaster selects Novacom as its partner to support the new generation of connected fleets
Euromaster has seen a move towards ever bigger fleets plus the arrival of a new generation of better-connected haulage companies. This has led to more and more customers asking Euromaster for both TPMS and telematics solutions. "We pulled out all the stops and decided to partner with a recognized European specialist, so that we could meet our customer's needs whatever their line of business, truck make and model, or tyre brand. Our MasterCARE and TPMS services provide a complete solution, to fulfil all of our customers' safety and productivity requirements," says Euromaster industrial vehicles marketing manager Claire Albert.
Novacom has been developing its technology since 2012 and is now a market leader for semi-trailer telematics. "We are proud to have been selected by Euromaster and to be supporting their customers with the TPMS solution of the future," says Joris van Woerkom, Novacom CEO.

Part of CLS Group – a subsidiary of the French space agency CNES – Novacom is a pioneer in the field of connected fleet management. Founded in 2012, Novacom now manages more than 30,000 active Trailermatics subscriptions with 270 customers worldwide, including several major logistics companies. Novacom digitizes fleet management through the smart processing of telematics data and cost-effective connectivity.
Trailermatics also allows customers to efficiently integrate other telematics data and to share it with their entire supply chain via dedicated APIs that give them everyday access to a powerful and interconnected solution. Novacom employs more than 20 people at its head office in Amsterdam and its other offices in France, Sweden and Eastern Europe.
In 2019, the CLS Group's fleet management business unit generated revenues of approximately €25 million.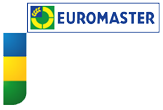 Vehicle maintenance specialist Euromaster operates in two separate markets – the mainstream market (private motoring, vans, 4x4s) and the business market (car fleets, HGVs, agricultural, industrial and warehouse vehicles, civil engineering).
Through its France-wide network of 400 centres (including 137 franchises), 800 mobile workshops for on-site call-outs and 2,700 employees, Euromaster serves one million private customers and 100,000-plus business customers every year and sells nearly three million tyres annually.
In 2020, a consumer panel named Euromaster 'Best Auto Centre' for the fifth year running.