In Europe, heavy-duty vehicles (HDVs) account for 27% of CO2 emissions from road transport and 5% of greenhouse gas emissions. The European Commission has fixed a target of -30% by 2030 (compared to 2019 levels), with a mid-term target of -15% by 2025.
While the HDV industry obviously needs to develop cleaner vehicles soon, transportation companies need to green not just their fleets but also their ways of working. Digitization and connectivity enable them to optimize their procedures, boosting their performance while also reducing their energy consumption and carbon footprint. Fleet management solutions, for example, sport a range of features that make it possible to cut fuel consumption, measure emissions and monitor vehicle condition.
TPMS: Tyre Pressure Monitoring System
According to French tyre manufacturer Michelin, poor tyre pressure increases fuel consumption by an average of 5% and reduces tyre lifespan by about 30%. So maintaining the right tyre pressure not only limits fuel consumption and CO2 emissions but also prolongs the life of both rubber and carcass, which are highly polluting to produce.
Tyre pressure sensors linked to the driver's smartphone or in-cabin monitor ensure round-the-clock monitoring, with alerts in the event of an anomaly. The publication of EU General Safety Regulation 2019/2144 means that registered HDVs from 2022 and licensed HDVs from 2024 must have all their tyres fitted with a tyre pressure monitoring system (TPMS).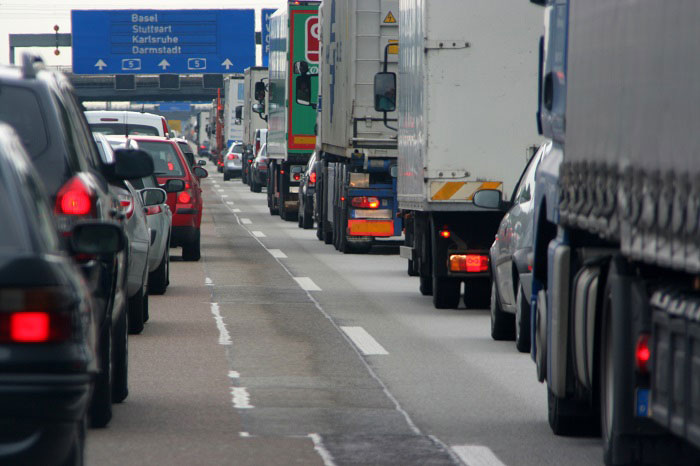 Ecodriving
Ecological driving and fuel consumption analysis also help to reduce pollution. Onboard computers gather technical data on fuel and CO2 emissions, then convert it into driving recommendations and/or ecoscores. Drivers can access personalized reports and training tools adapted to their real-life driving behaviour.
The Trailermatics solution authorizes the collection and analysis of FMS (Fleet Management System) data such as fuel consumption and driving behaviour, so as to reduce both costs and pollution.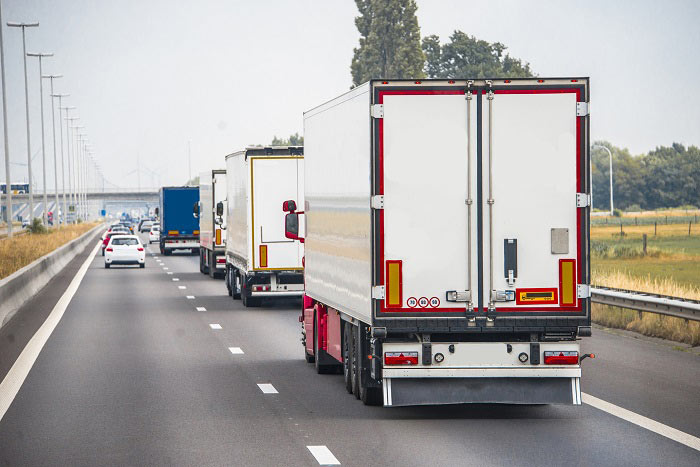 Predictive Maintenance
Engines aren't the only polluters. Brake wear, for example, produces harmful particles known as PM10 and PM2.5 that are thought to cause acute respiratory infections and cancer.
Monitoring equipment by connecting it to the IoT and using a fleet management predictive maintenance system helps to limit pollution.
Drivers with access to truck diagnostics are more aware and look after their vehicles better – making greater use of engine braking, for instance. And fleet managers can compare vehicle condition with CO2 emissions, in order to adapt maintenance intervals if necessary.
Zero paper
Before purchasing CO2 quotas abroad or supporting reforestation, companies can improve their carbon footprint by reducing paper use. According to ADEME, the French environment and energy management agency, the digitization of transport documents could save the equivalent of 25 kg of CO2 every year.
Fleet management solutions that connect vehicle and driver to HQ mean that many paper documents – eCMRs, roadmaps, invoices, pay slips, tachograph printouts and so on – have now gone digital.
Rather than being printed out, these digital documents can be accessed by anyone via the web from a PC, smartphone, tablet or in-cabin monitor. With every ton of paper saved representing the equivalent of 17 trees.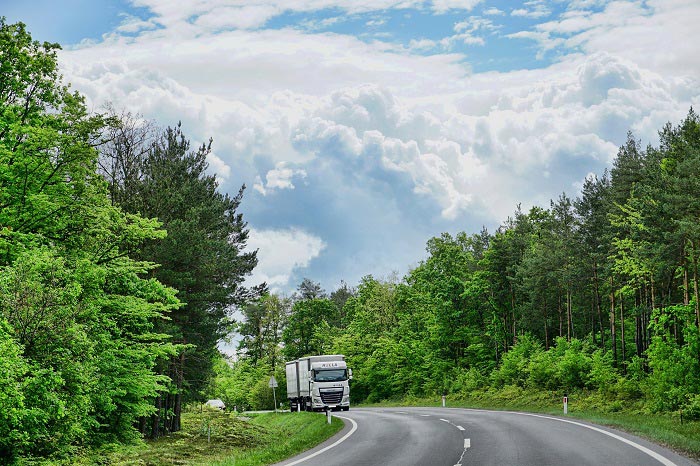 Temperature monitoring
In the world of temperature-controlled transportation, refrigeration units are also partly responsible for CO2 emissions. While new generations of electric-powered units are currently entering the market, there are already ways to reduce the carbon footprint of diesel fridges through proper monitoring.
In addition to real-time temperature readings, the Trailermatics solution emits an alert in the event of a deviation and enables the set temperature to be adjusted. This means that the energy consumption of any unit can be changed remotely, according to refrigeration requirements.