Joris van Woerkom's arrival as CEO of Novacom Europe in February 2020 coincided with the start of what has to be one of the most challenging years ever for the transportation industry. Describing his first 12 months at the head of the company as a 'rollercoaster', he explains why its Trailermatics solution has now become more vital than ever, and reveals his vision for the future.
Lockdowns, border closures, extreme climate events, Brexit… the last 12 months have thrown up one challenge after another for the transportation industry. Companies have had to be extremely versatile and fast-acting, as have their service providers, and Novacom Europe is no exception. It has certainly been an exceptional first year for its new CEO, Joris van Woerkom. But you could hardly imagine a better person for the job. With a solid background in logistics, followed by four years in geospatial intelligence for CLS in Latin America and the US, he has all the energy, flexibility and vision required to foresee the industry's way through this unprecedented crisis.
A new CEO for Novacom Europe and Trailermatics
He explains: "My time in Latin America taught me the importance of versatility and creativity, as I was working in volatile markets where the ability to network is key. Then my two years in the US underlined the advantages of building synergies with partners and even competitors, and to always be looking for commonalities rather than drawing boundaries. And most importantly, never to put off until tomorrow what can be done today! It is these same qualities – versatility, cooperation and efficiency – that are the keys to success for today's transportation companies. And there is no better route to them than digitization and connectivity."
That's because transportation companies have highly complex asset pools that are in constant motion. Only by knowing the precise location, status and activity of each vehicle can they truly optimize their operations and communicate effectively with their end customers. In other words, solutions like Trailermatics are vital.
Telematics is no longer a luxury
"The transportation industry had already come a long way technologically in the decade before Covid, but the past year has put it on the fast track to digital transformation. Most companies now realise that telematics and all its benefits – real-time tracking, predictive maintenance and overall asset optimization – are no longer a luxury but a prerequisite for success. Recent times have also emphasised the importance of having a robust and sustainable partner, like Novacom Europe", says Joris.
It's a statement that is borne out by the results since, despite the huge amount of uncertainty and fluctuation in demand through 2020, many Trailermatics customers have done well, with constant, real-time visibility of each moving asset enabling them to make smart decisions, both on the spot and for their overall supply chains.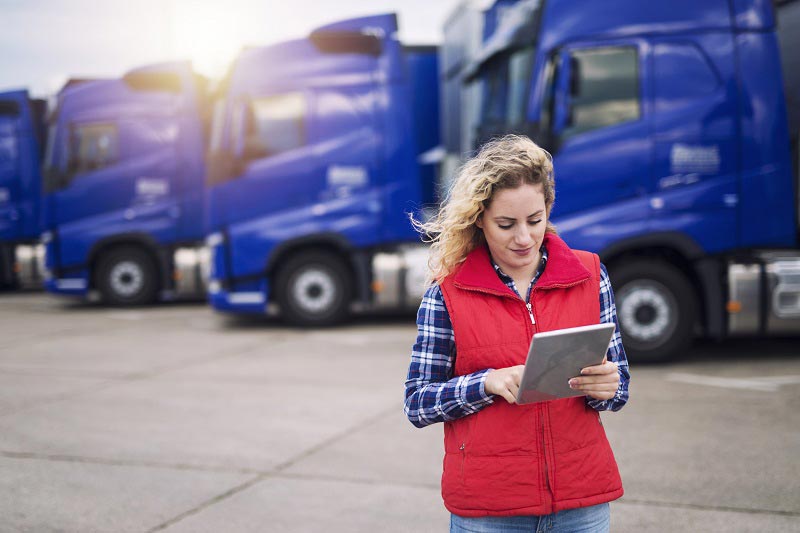 Trailermatics is not limited to major companies
Joris adds that the advantages of Trailermatics are not limited to major companies, but are just as important for SMEs – sometimes even more so. That's because smaller businesses don't usually have the manpower to keep constant track of assets, so having a service that does it for them can be a game changer. It's no coincidence, therefore, that Trailermatics has a highly diverse user base across Europe, with its 200-plus customers tracking anything from 100 to 6,000 assets each.
"My team and I are extremely proud to be giving companies of all sizes, the technology they need in these difficult and uncertain times", says Joris. "Our primary objective now is to solidify our presence in Europe, though we also have a healthy spirit of expansion. All of which relies on building strong synergies and partnerships. In fact, we are already working on some very exciting partnerships to enhance our service and products yet further. So yes, the past year has been a rollercoaster, but we're loving the ride!"