By centralizing basic fleet management data on smartphones, the Novacom Driver Connect app increases driver mobility and allows companies to reduce their telematics hardware costs.
While the transportation industry is becoming ever more digitized, mainly through fleet connectivity, the economic crisis means that hauliers need to manage or ideally reduce their costs. Fleet management telematics systems for tractors and trailers often involve major investments in terms of in-cab monitors and tablets. Connected to each vehicle's hidden telematics device, these screens not only provide navigational assistance but also display information on driver tasks and driving time plus necessary messages and alerts on the various truck elements.
In between factory-fitted truck connectivity and the ever-growing range of tracking and fleet management systems available, companies often find themselves doubling up on equipment, services and subscriptions for the same fleet, and therefore overinvesting.
Many companies whose trucks are already equipped with onboard computers don't wish to add another in-cab display when they implement a connected solution for their trailers and equipment. They're looking to reduce the number of devices that drivers use, not add to them, and to cut their telematics costs – especially regarding hardware.
Everyone can use a smartphone nowadays, making it the perfect medium for fleet management apps. Less expensive to buy or rent, smartphones can condense data from different systems and devices and increase driver mobility, especially for out-of-the-cab operations.
Transportation and logistics companies can now reduce their telematics costs by making Driver Connect – the Android app from Novacom – their main data access point for drivers. The app offers a range of functions, from driver identification and trip planning with HQ-driver messaging, to navigational assistance and GPS tracking. It also provides drivers with a list of necessary safety and equipment checks at the start of each shift.
Driver Connect boasts all the basic features of the Trailermatics solution, with TPMS and cold-chain monitoring soon to be added.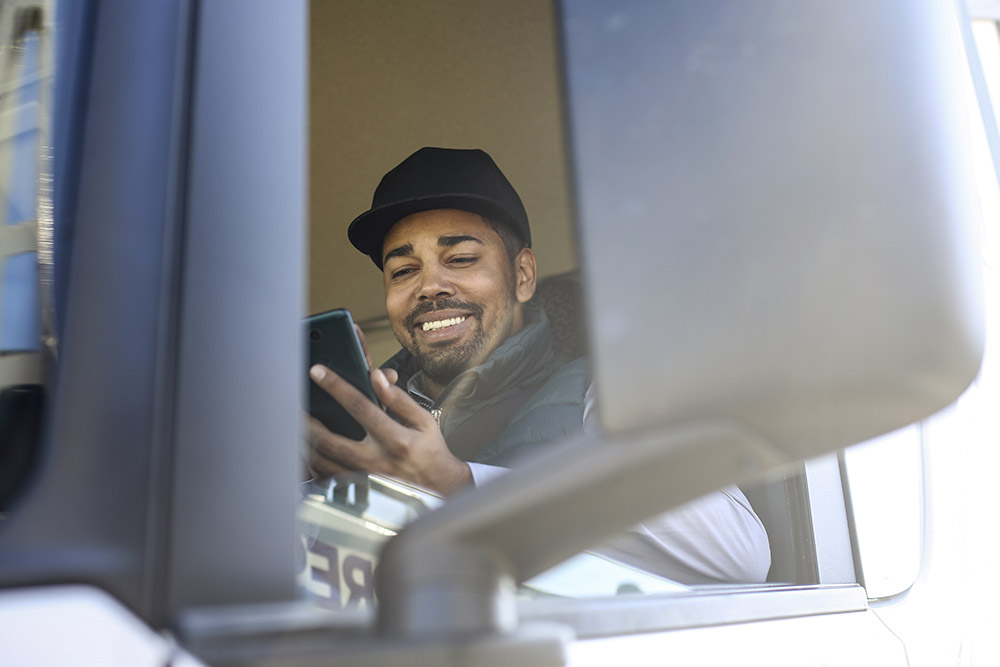 Novacom has designed Driver Connect to be as user friendly as possible. Data display is clear and adapted to the smartphone format, while the interactive charts enable drivers to quickly identify their tasks for the day.
All key data, plus tyre pressure and cold-chain notifications, are highlighted so that drivers are alerted to any anomaly fast.