E-CMR, loading declaration, washing certificate, compatibility certificate, etc.
Be compliant with new regulation and optimize payment cycle
Compliance with new EU HazMat legislation
Simplified digital work-flow for driver and back office
Novacom first to be fully certified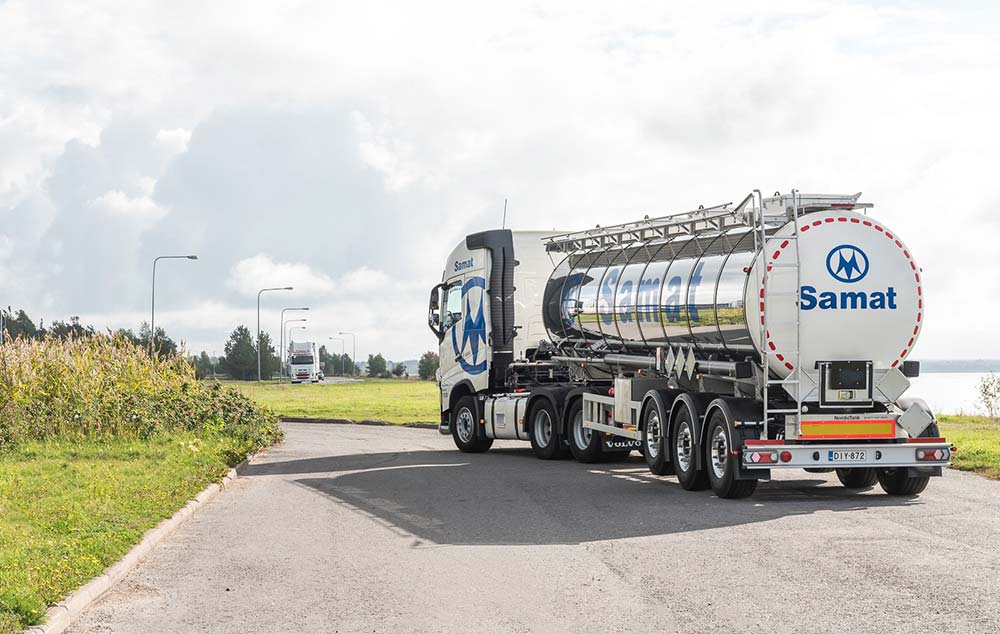 First to offer E-CMR and TP1/TP2
New legislation: digital document flow for HazMat
European Union has adopted new regulation to optimize monitoring of dangerous goods transportation across the EU and facilitate access to key documents by first responders in the field.
For that reason, a digital infrastructure for transport documentation has been designed, making E-CMR and loading declaration the new status quo for all HazMat carriers.
Samat was the pioneer in wanting to use digitalization. Samat, Novacom and MD Service (HazMat management company) worked together to develop the appropriated tools.
Going digital: an opportunity for carriers
Novacom is the first to obtain the new TP1 & TP2 HazMat transportation certification, providing a unique advantage to its customer base.
Novacom hosts the critical E-CMR and loading declaration data at their TP2 server for carriers to be available to authorities when required. The driver application lets the driver show the document to the authorities when required in route.
Thanks to the E-CMR electronic signature process, invoicing can also be expedited for carriers' final customer. Waiting for the physical documents to return to the office will be a thing of the past.
Furthermore, with quick access to all transport information planning is optimized and  the administrative burden of misplacing documents is eliminated.
E-CMR the way to ensure compliance and optimize payment cycle.